Welcome!
At the Sunflower Wellness Center, we offer outstanding holistic health care for a wide range of acute and chronic ailments, as well as ongoing care for achieving and maintaining optimal health and vitality.
Our deeply relaxing and restorative acupuncture treatments usually give immediate and lasting relief for most ailments, and, as needed, will include herbal medicine prescriptions, vitamin and mineral supplement therapy, nutritional/dietary counseling, and lifestyle guidance.
At the Sunflower Wellness Center, we can help you with:
Stress

Acute and/or chronic pain

Seasonal allergies

Food sensitivities

Digestive problems

Overweight


Diabetes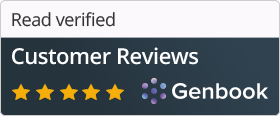 Online appointment scheduling for Health Care

To learn more about acupuncture, see Acupuncture FAQ.
To learn more about our Doctor of Oriental Medicine, visit Dr. Emily.
To schedule an appointment, click on the BookNow! button.
To browse our extensive collection of health & wellness info, including studies, articles, books, recipes, and more, go to Resources & Links.